By Sandy Messner, Director of Marketing & Communications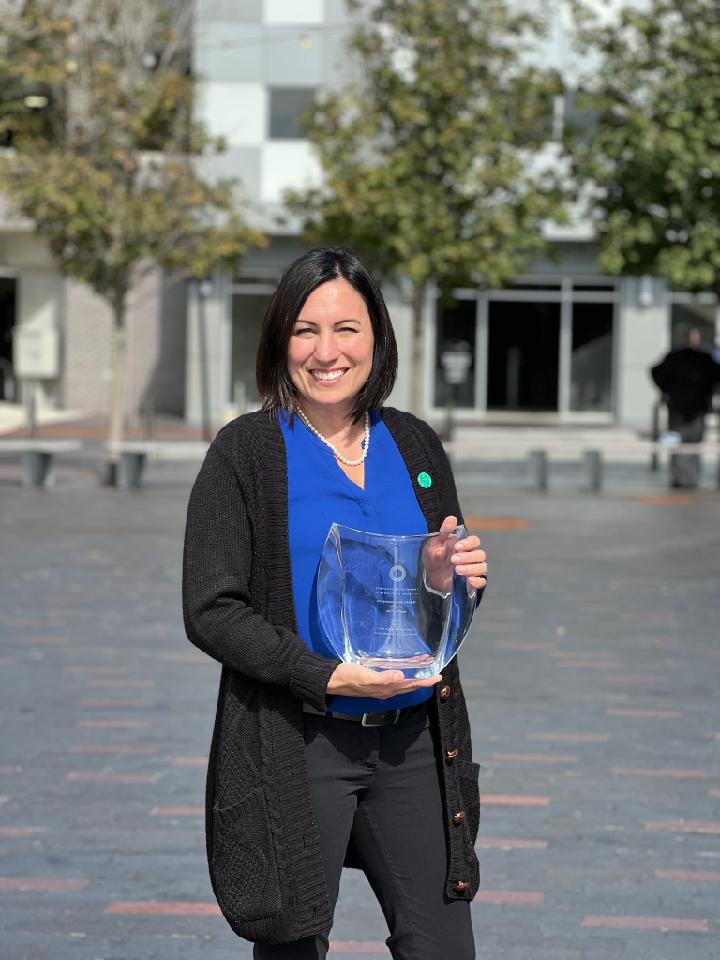 The Ohio Economic Development Association (OEDA) is the statewide authority on economic development (ED) issues and the preferred statewide ED source for its members, legislators, and policymakers. In early October, our ED team attended the OEDA annual summit in Dublin, where they received a pleasant surprise. Jessica Gribben, the Economic Development Manager to the City of Shelby & Northern Richland County, was presented with the 2022 Rookie of the Year Award!  
Immediately upon starting her position, Jessica hit the ground running with a tenacity unmatched by other novice economic developers in Ohio. But Jessica is no novice. She would have been a winning candidate for this Rookie of the Year Award in 2020, but OEDA did not offer this award for two years. In 2022, they were searching for fantastic newer economic developers who have significantly contributed to their communities and could engage in the industry.
Jessica did just that and more. She launched a countywide housing study, provided leadership and support to the three-phase Shelby Blackfork Commons and Riverfront Projects, guided businesses through the pandemic and connected them to resources, helped companies to bounce back from a tornado, and much more.
When Jessica was not out being a champion for community success, she was studying to become an Ohio Certified Economic Developer (Ohio CED). The Ohio CED course is an exhaustive state-specific credential that certifies the ED practitioner's commitment to growing the economy in Ohio and progressing the ED profession.
Because of Jessica's tenacity to bring about community success, Shelby and Northern Richland County have an even brighter future. Please join us in congratulating Jessica on these two honorable achievements!