Collaboration
Workforce Summit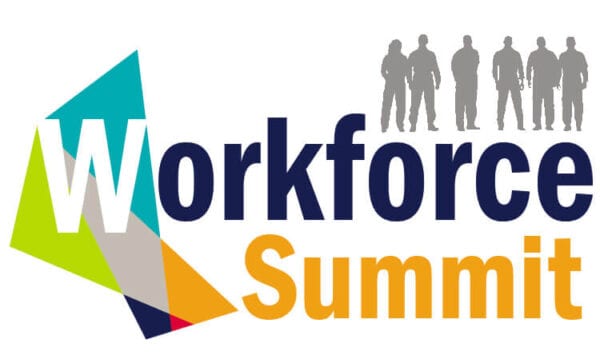 In May of 2019, Richland Area Chamber & Economic Development partnered with North Central State College, Richland County Jobs and Family Services and The Richland County Foundation to bring the Complete to Compete Ohio to our county.
As a result of this event, the Biannual Richland Workforce Summit was created. There were nearly 150 attendees at the first Workforce Summit in 2019. These events present opportunities to hear from leaders who tried and tested solutions in educational systems and communities, as well as a chance to work side-by-side in a workshop setting to build frameworks for local strategies.
Funding Employee Development

The ongoing collaboration between The Area 10 Workforce Board, Richland County Job and Family Services, and regional workforce training partners offers funding resources to upskill incumbent workers, new employees, and displaced workers. Programs are available at the local, state, and federal level – and we work to stay up to date and informed on policies and updated offerings. Through conducting local and regional wage surveys, business climate questionnaires, and holding monthly meetings – the service business entities work closely to meet the workforce needs of the economy.
Student Career Exploration
A partnership between SPARC Talent Development and Pioneer Career and Technology Center, Career Coaches have been placed in nearly every Richland County School District. The Career Coach interacts with students to explore their interests, expose them to career possibilities, and make connections to businesses in the community. This connector has aided in program development, workplace experiences for students, as well as internship and job shadowing opportunities. SPARC has played a key roll in identifying the talents needs of our local businesses and making the connection to career pathways for our students.
Community Opportunity: Regional Career Resource
Community Opportunity is a one-stop resource for job seekers, employers, and students looking for opportunity. Business owners are able to post company information, videos, and open positions at no charge. Job Seekers can create a profile and browse openings right here in a 3-county region (Wyandot, Crawford, and Richland). Employers have the ability to filter and sort these profiles by industry interest, Full or Part Time, and many other options. High School students also create profiles to search for job shadowing opportunities and internships. Community Opportunity is an excellent resource that narrows the scope to a regional view – for both employer and job seeker.